Meyer Engineers, Ltd.
> News
News
July 2020 | David Dupre elected Chairman of ACECL
David Dupre, P.E. and Vice President of Meyer Engineers, has been elected Chairman of the American Council of Engineering Companies of Louisiana (ACECL) for 2020-2021.

As ACECL Chairman, David will preside over all meetings of the Council and of the Board of Directors. The Council is a business association of over 120 Louisiana engineering firms committed to advancing the private practice of consulting engineering, enhancing markets for private engineering services, educating the public on the importance of infrastructure investment, and promoting sound business practices within the industry and its client base.

David Dupre has been a member of the ACECL Governors Board of Directors for 10 years.
---
December 2019 | Meyer Recognized for Work on Veterans Cemetery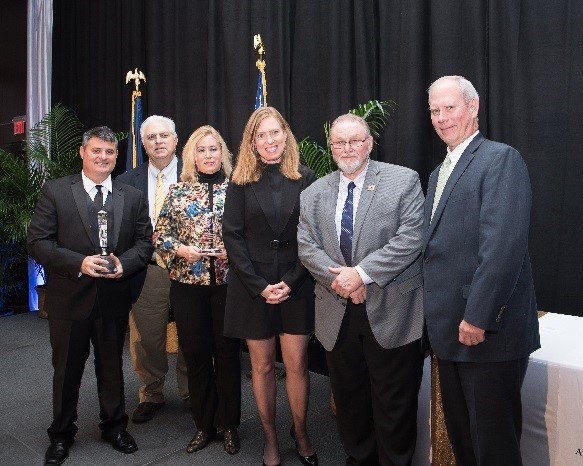 Th American Council of Engineering Companies of Lousiana (ACECL) recognized Meyer Engineers, Ltd. in the Small Projects category for their work designing the master plan and first phases for the Northeast Louisiana Veterans Cemetery. The cemetery was constructed to offer a variety of burial options for our United States Military Veterans. Site development included grading, drainage, a detention pond, burial sites, road, parking lots, decorative metal fence, entrance gates with gate operators for security measures, landscaping and an irrigation system.

The project team provided site analysis, conceptual alternatives, architectural floor space and building code analysis. The Master Plan developed has provided capacity to serve the Veteran population for approximately 250 years. The design and master plan had to be completed in an extremely tight schedule of only 5 months. Read more about the project here.
---
September 2019 | St. John Lucy Levee Trail Project Breaks Ground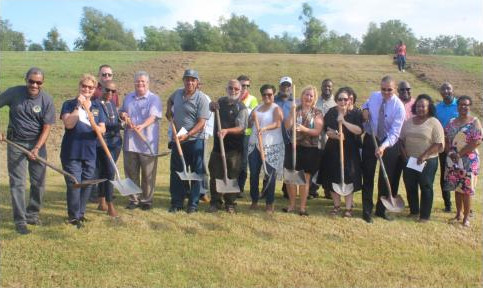 Representatives from Meyer Engineers, Ltd. were pleased to attended a groundbreaking ceremony for the first section of a St. John the Baptist Parish west bank levee trail. The Lucy Levee Trail extends 1 mile along the top of the Mississippi River west bank levee. Read more about it here.
---
June 2019 | Tammany Trace Tunnel Begins Construction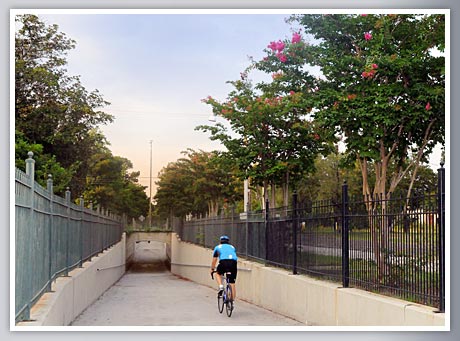 Meyer Engineers, Ltd. is pleased to announce the start of construction of the long awaited Tammany Trace Tunnel under LA 59. Meyer designed the $3.5m project to improve both vehicle and bicycle safety. The project removes a dangerous at-grade crossing of the Tammany Trace bike path while also flattening out LA59's severe S-curve into one more managable for motorists. The project was accomplished with funding from both LADOTD and St. Tammany Parish. Read more about it here and here.
---
April 2019 | Lasalle Baseball Fields Turf Ribbon Cutting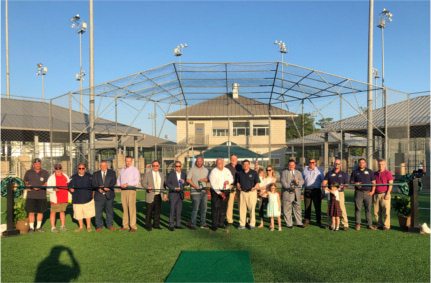 Meyer Engineers, Ltd. was proud to attend the ribbon cutting for the Lasalle Park Baseball Fields Turf Project. The $1.4m project was designed by Meyer, and added major improvements to 4 existing baseball fields. Artificial turf and French drains were installed in the infields, and new sodding and drainage in the outfields. The new and improved fields will provide a better playing surfaces for the players, minimize field downtime due to weather, and decrease maintenance for the Parish.

Since the park hosts a regular rotation of adult and youth baseball and softball leagues, scheduling was a major focus of this project. The design was completed under a tight, fast-tracked schedule, and constructed while keeping a minimum of two fields in use at all times.

Read more about the project and see additional photos on Jefferson Parish's website here.
---
August 2018 | MSY North Terminal Nears Completion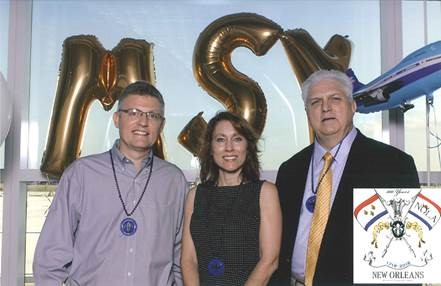 Meyer Engineers, Ltd. was pleased to offer Plan Review Services for the $993.7 million New Orleans International Airport (MSY) North Terminal and its associated expansion projects. Meyer was retained by the City of Kenner as the lead code reviewer for the project and tasked with reviewing thousands of plan sheets and specifications for compliance with the International Building Code (IBC), Kenner building code, zoning code requirements, and any other applicable regulations.

Since the project was a design/build, review and coordination were done while the expansion projects were being designed and constructed. Due to the vast size and complexity of the projects, meetings and reviews were conducted at Design Development, 30%, 60% and 100% Construction Documents as well as addendums during construction. Meyer coordinated with Kenner and airport administration, Kenner Council, Kenner Public Works, Code Enforcement, Planning & Zoning, State Fire Marshal, airport design engineers, contractors and many other departments and agencies as necessary. Meyer reviewed engineering plans, including the design and drainage calculations for the drainage pumping station and its associated site. Meyer also reviewed architectural plans for code compliance and coordinated with sub consulting firms for structural, mechanical, electrical, plumbing, and traffic related review. Meyer not only reviewed the drawings for the terminal and concourse buildings but also reviewed the drawings for the associated expansion projects: a jet fuel farm, two-1,000 car parking garages, a radio communications tower, central utility plant, blue water disposal station, solid waste disposal building, and a taxi holding lot and refreshment station.

After being slated for an October 2018 opening, the terminal was expanded from 30 to 35 airline gates, including new gates for international airlines. These proposed changes were incorporated into the design and reviewed while construction was underway. The new terminal and its associated expansion projects are now expected to open in February of 2019. Read more here.
---
January 2018 | Meyer Recognized by ACI for Outstanding Concrete Engineering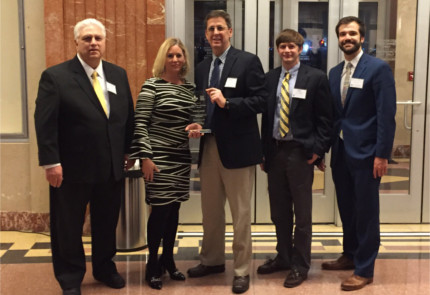 The American Concrete Institute Louisiana Chapter recognized Meyer Engineers, Ltd. for Excellence in Flat Work for the Tremont Eastbound Rest Area on I-20 during their 2017 awards ceremony. Additionally, ACI-LA awarded the project 2nd place in the overall concrete category. Meyer designed and oversaw construction for both the architectural and engineering portions of the $11.6 million project. Read more about it here.
---
December 2016 | Lafitte Auditorium Ribbon Cutting Ceremony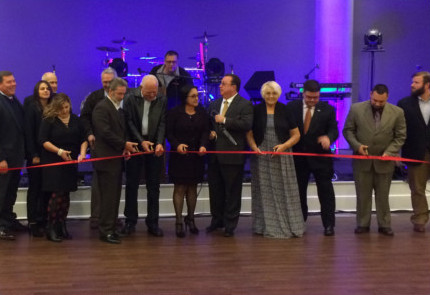 Meyer Engineers, Ltd. was honored to join the Town of Lafitte and Mayor Tim Kerner at the ribbon cutting ceremony for the new Lafitte Auditorium. The 18,000 square foot building, designed by Meyer, features a main assembly hall, a full service kitchen, two full bars, a bridal suite for a bride and her attendants, and a performance stage for bands and community plays. It incorporates state-of-the-art, energy conscious lighting and air conditioning systems. Funding for the building came from several sources, all gathered together by Mayor Tim Kerner.

The ribbon cutting was bitter-sweet for Kerner. This new auditorium replaces an original auditorium, built during the term of Tim Kerner's father, the late Mayor Leo Kerner. Hurricane Ike's flood waters destroyed the original auditorium in 2008. "My daddy's building may be gone, but he would have been really proud of this new, modern version of what he and the men of this town built; he would have approved," Kerner said.

On hand to help the mayor cut the ribbon were the entire Lafitte Town Council, members of the Jefferson Parish Council, and hundreds of the citizens of Lafitte.
---