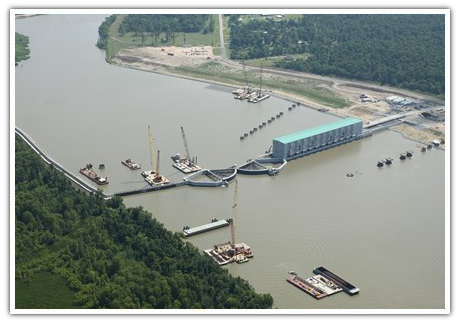 Meyer Engineers, Ltd.
> Construction Administration
Construction Administration/​Project Representative
At Meyer Engineers, Ltd. our construction administration staff is highly qualified and totally committed to the efficient management of projects. Our staff members have many years of hands-on experience in the administration of all types of civil, architectural and construction projects in general.
We offer construction administration, construction observation and project management in the following areas.
USACE New Orleans District - Construction Management Professional Services
We have a great deal of experience in providing Quality Assurance representatives on federal projects throughout the South for the New Orleans District of the United States Army Corps of Engineers (USACE).
USACE Construction Management Professional Services, 2017-2021
ENGINEERING PROJECTS

We provide construction administration and construction observation on engineering projects including:
Drainage
Levee Repair
Sewerage and Waterlines - New Orleans Sewerage and Water Board
ARCHITECTURAL PROJECTS

We provide construction administration on architectural projects including:
Building Construction & Renovations
Roof Replacement
Site Work
PROJECT Management – Property Acquisition/Facility Management
Project management services for a $23 million sewerage project in the Lafitte, LA area.
Property acquisition services for various projects, as well as development of computer-generated facility management services for buildings and site developments