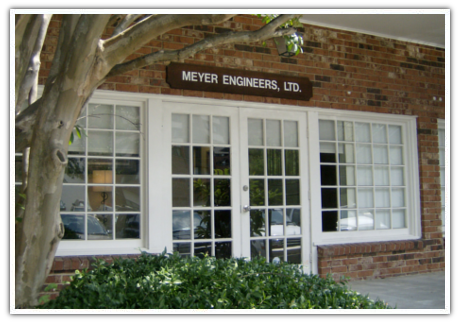 Meyer Engineers, Ltd.
> Corporate Information
Company History
Established in 1965, Meyer Engineers, Ltd. is one of the most respected and successful engineering/architectural firms in the south. Based just outside of New Orleans in Metairie, Louisiana, we specialize in providing the kind of professional, quality civil engineering and architectural services that help communities and businesses thrive.
We are a Louisiana registered Engineering and Architectural firm, as well as a second-generation company with a long, proud history. Our company is a continuation of the firm of Tolson Hamilton, Meyer and Associates, Inc. which was founded in 1965 and evolved into the firm of Hamilton, Meyer and Associates, Inc. in 1967 and dissolved in 1981. At that time, Mr. Charles Meyer formed the firm of Meyer Engineers, Ltd. and served as President until 1999. His son, Richard Meyer, was named President of the firm in January 2000 and continues to lead Meyer Engineers, Ltd. in bringing engineering and architectural services to the clients and communities we serve.