Meyer Engineers, Ltd.
> Projects
LA 59: Curve Realign and Tunnel at Trace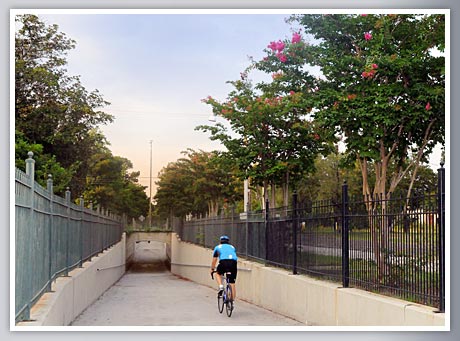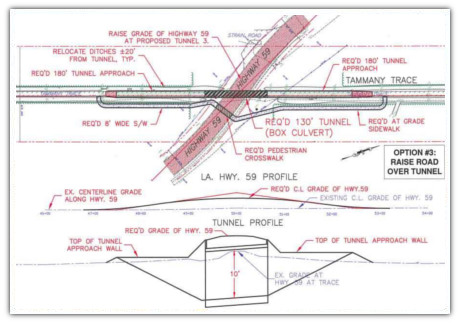 Meyer Engineers, Ltd. is designing and providing project management for the planned Tammany Trace tunnel under LA 59. The project will remove the existing, dangerous at-grade crossing between the Tammany Trace and LA 59 by routing traffic on the Trace under LA 59 with a 150' tunnel. The tunnel will include approach ramps, a sump pump to keep the tunnel dry, lighting, and waterproofing. An at grade crossing with LA 59 will be maintained to allow access to the Trace from LA 59.
Additionally, the project will improve LA 59 by straightening the existing sharp "S" curve left behind from when the Tammany Trace was a railroad. Meyer will design demolition and replacement of the existing asphalt road, including adding new drainage ditches and subsurface drainage and reconstructing intersections with side streets. Meyer is coordinating with LA DOTD District 62, Highway Safety Improvement Program, Transportation Alternatives, Property Acquisitions, the parish of St. Tammany, utility companies, and geotechnical engineers on this design.
This project is part of a Cooperative Endeavor Agreement (CEA) between St. Tammany Parish and LA DOTD.
Start Date: AUGUST 2013
Substantial Completion Date:
2018
Construction Cost: $3,600,000
---