Meyer Engineers, Ltd.
> Corporate Information
Our Staff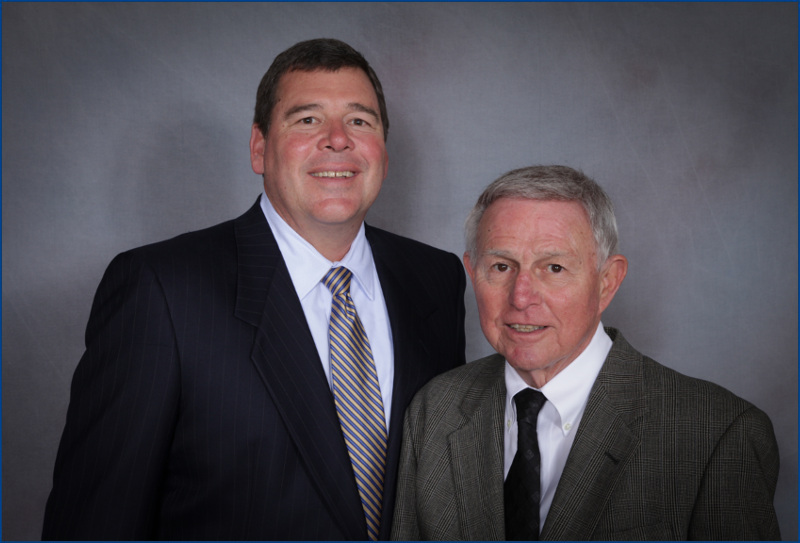 Rick Meyer (Left), Charles Meyer (Right)
At Meyer Engineers, Ltd. we pride ourselves on the professionalism, dedication and credentials of our engineers, architects and support staff. We currently employ twelve Louisiana Licensed Civil Engineers (including four with structural experience and all with site planning experience), one Engineer-In-Training, five Louisiana Licensed Architects, one Intern Architect, one Interior Designer, and thirty-eight Construction Inspectors. Our engineering and architectural staff includes:
Engineering:
Rick Meyer, P.E.
Charles Meyer, P.E.
Jitendra Shah, P.E.
David Dupre, P.E.
Raymond Hartley, P.E.
Ann Theriot, P.E.
Mark Schutt, P.E.
Eric Colwart, P.E.
Kenneth J. Belou, P.E.
Robert Klare, P.E.
Donovan Duffy, P.E., MBA
Architecture:
James Papia, AIA, NCARB, CSI
June Tran, AIA
Adrianna Eschete, RA,
LEED AP
Don Mauras, RA
Jennifer Wickham, AIA
Ray Brown, AIA
Interior Design:
Elena Anderson, NCIDQ, IIDA
Construction Management:
James Ray, Construction Administrator
Ward Purdum, Construction Administrator
Randy Oustalet, P.E.
Business Development:
Planning: