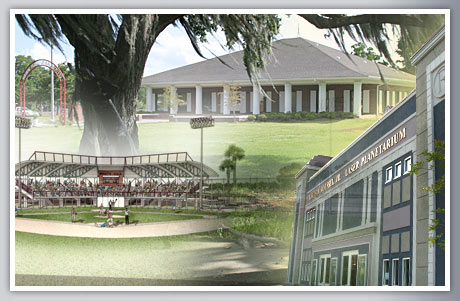 Meyer Engineers, Ltd.
> Construction Management
Construction Management
Over the years, Meyer Engineers, Ltd. has gained an unsurpassed reputation for our construction management skills. Our team of experienced personnel participate in projects that are under construction and deal with any number of issues and conflicts that may arise in the field.
We are dedicated to providing quality services so that all projects are constructed based on the specifications and construction documents. In addition, we carefully review all work performed in the field, review shop drawings and provide construction services so that all work is being done to standard.
Our clients include the US Army Corps of Engineers (USACE), DOTD, Facility Planning and Control, private developers, school boards, and numerous parishes in Southeast Louisiana.

Certifications that some of our employees have include:
USACE Construction Quality Management Course
USACE Safety and Health Requirements (EM-385-1-1)
OSHA Certification
Traffic Control Supervisor
Traffic Control Technician
Flagger
Embankment and Base Course
Asphaltic Concrete Paving
Portland Cement Concrete Paving
Structural Concrete
Scheduling Certifications that soume of our employees have inclede:
Primavera PC (Basic through Advanced)
Microsoft Perfect 2010
Project Management Institute's Project Management Professional (PMP) and Scheduling Professional (PMI-SP)
You can rest assured that when a project is put into our hands it will be done the right way.
For more information on related projects, please visit our Projects page.