Meyer Engineers, Ltd.
> Projects
USACE Construction Management Services, 2014-2016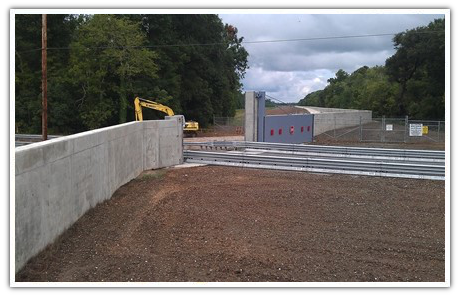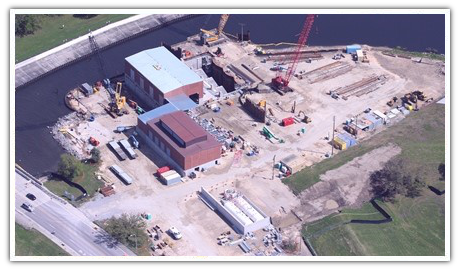 Meyer is providing construction administration and quality assurance inspection for USACE flood protection and dredging projects in the Greater New Orleans Area. Work also includes drainage improvements under the SELA Program. These work efforts support of the USACE's New Orleans District.

Construction includes earthen levees, concrete I-walls, concrete T-walls, steel sheet pile, dredging, flood gates, drainage pump stations, revetments, jetties, stone repair, relief wells, drainage canals, concrete flumes, and articulated concrete mattresses.

Task Orders include the $823M Permanent Canal Closure and Pump Stations at Lake Pontchartrain, Calcasieu River Dredging, Calcasieu Dolphins, Milton Island Marsh Restoration, Houma Navigational Canal, Mississippi River Levee Improvements, Plaquemines Parish Emergency Levee Repairs, Wilkinson Pump Station, Empire Floodgate, Bridge Abutment and Floodwall, St. Charles Levee Armoring, Point Coupee Relief Wells, and the St. Francisville Concrete Mats.

Interior drainage projects under the SELA Program include Harahan Pump to the River, Napoleon Avenue Box Culverts, Jefferson Avenue Box Culverts, and Claiborne Drainage Improvements.

Meyer is providing a construction manager, project engineer, scheduler, cost estimator, and 26 quality assurance representatives for this contract. Work is located in Jefferson, Orleans, Plaquemines and St. Bernard Parishes, Baton Rouge, Lafayette, Atchafalaya Basin, and along the Mississippi River. Meyer performed this work as a Sub-Consultant on two separate Small Business Set Aside IDIQ Contracts in which Meyer is performing 45% of the work on each contract. This contract was awarded to Meyer's Small Business Partners after Meyer successfully completed a $65M IDIQ Contract for the USACE on $2.6B worth of construction improvements for the hurricane protection system after Hurricane Katrina.
Start Date: 2014
Substantial Completion Date:
2016
Construction Cost: $1,500,000,000
---