Meyer Engineers, Ltd.
> Projects
Parks of Plaquemines Subdivision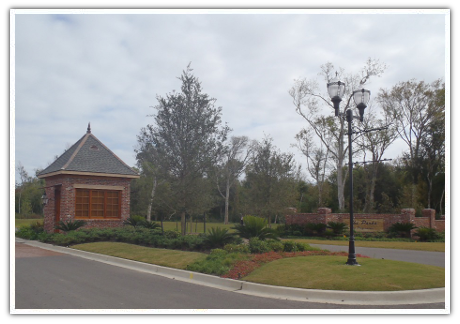 Meyer Engineers, Ltd., has completed the design and construction of Phase I & II of the Parks of Plaquemines Subdivision and is in the process of designing Phase III. Engineered from the ground up, the Parks will cover 213 acres of countryside and will be home to 467 lots by the end of Phase III. The Parks will also be home to an extensive walking trail, community tennis courts, community play sets and approximately 32 Acres of forested or undeveloped green space.
Engineering design work for the Parks includes:
Roadways
Drainage - Open Ditch and Subsurface
Sewer Lines
Sewer Treatment Plant
Water Lines and Fire Hydrants
Electrical Service and Street Lights
You can view the official Parks of Plaquemines website here.
Start Date: July 2008
Substantial Completion Date:
UNDER PHASE III DESIGN
Construction Cost: $16,000,000 (est.)
---