Meyer Engineers, Ltd.
> Projects
Industry Canal Improvements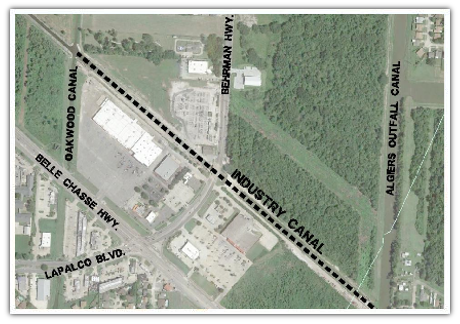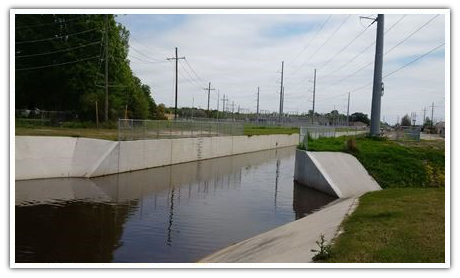 Meyer Engineers, Ltd., provided design and construction support for the Industry Canal Improvements in Jefferson Parish. The project consisted of drainage improvements for the Industry Canal from the Oakwood Canal to Bayou Barataria.

The project included a 3,100' long x 42' wide x 12' tall concrete U-channel section, removal of three existing 72" x 122" arch pipes and major utility relocation work. The work also included coordinating a major transmission line relocation with Entergy. Temporary sheeting was designed for constructibility.
Substantial Completion Date:
2016
Construction Cost: $18,700,000
---