Meyer Engineers, Ltd.
> Projects
Dwyer Road Intake Canal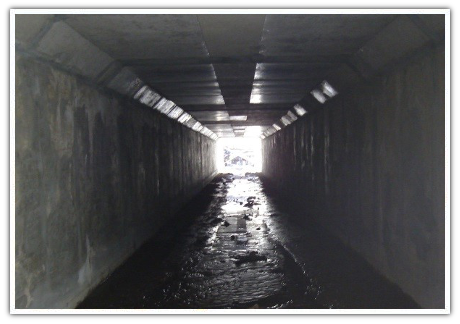 Meyer Engineers, Ltd., designed the Dwyer Road Intake Canal project in Orleans Parish under the SELA Flood Control Program, which included structural, civil, hydraulic, geotechnical, and environmental engineering design services. The scope of work included the design of a 7,000-foot long, 12-foot wide x 10-foot high reinforced concrete box culvert along Dwyer Road from the Dwyer Road Pump Station to the St. Charles Canal in New Orleans. The project also included relocating a sewer force main, electrical distribution line, and adjustment to water, sewer, gas, and telephone lines in conflict.

Meyer's design included drainage canals and structures, pre-stressed and post-tensioned concrete structures, bulkheads, highway work, cost estimates, and a cofferdam to allow the dewatering process to be clean, reusable, unobstructed, and cost effective. Meyer conducted public meetings to assist interested parties in understanding the benefits of the box culverts to the community.
Substantial Completion Date:
2013
Construction Cost: $50,000,000
---